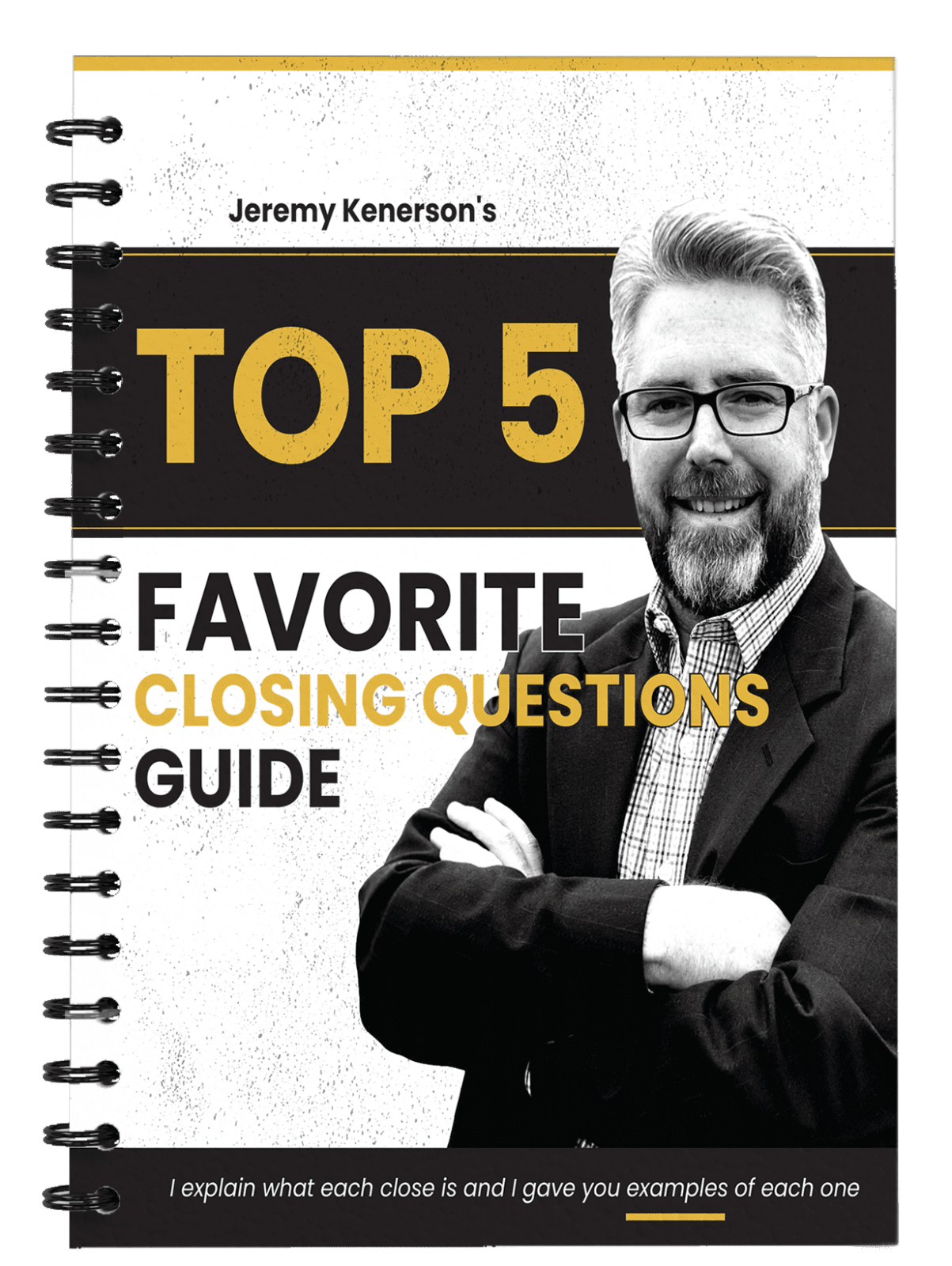 My Top 5 Favorite

Closing Questions Guide
37% Of Deals Are Lost At The Close
The reason is WE ALL get awkward when we ask people for money.

WE LOSE OUR CONFIDENCE! Which is the #1 killer of sales.
Easy fix is having a scripted closing question THAT WORKS.
Once memorized you'll sound confident and start CLOSING MORE CLIENTS.
Download this workbook and get…
A TON OF CLOSING TYPES: They're all scripted out, READY for you to use.
I ALSO TEACH YOU: How to craft your own unique closing question.
Download Your FREE Workbook Now!